God Is In Control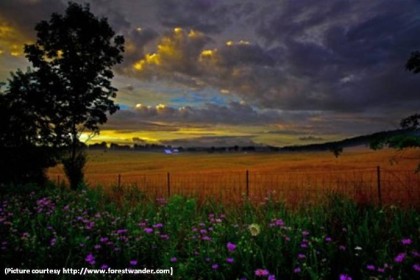 It may not seem that God Is In Control, but without Him nothing exists
There are many things I do not know and many more I do not understand in relation to God. Yet, God has revealed Himself and His purpose very clearly, but many, most fail to see the obvious due to attitude, prejudice and frequently a hope that God is not the God of the bible. You and I can understand the basics as God has revealed them to humankind. THE MOST BASIC ERROR YOU CAN MAKE IN RELATION TO MAKING DECISIONS REGARDING GOD, CHRIST AND THE BIBLE WOULD BE TO LOOK AT MEN/WOMEN OVER HISTORY AND TODAY WHO CLAIM TO SPEAK FOR GOD, WHO CLAIM THE TRUTH AND TO ASSUME THEY HAD/HAVE ANY CORRECT KNOWLEDGE OF GOD, CHRIST AND THE BIBLE. IN SOMETHING WELL OVER 95% OF THE CASES THEY HAVE NO TRUE ASSOCIATION WITH GOD. YET, AS YOU LOOK AT THEM AND THEIR ACTIONS YOU MAY DRAW THE WRONG CONCLUSION REGARDING GOD, CHRIST AND THE BIBLE. YOU MAY VERY WELL BE CORRECT REGARDING THOSE PEOPLE BUT TERRIBLY MISTAKEN TO JUDGE GOD, JESUS AND THE BIBLE BY PEOPLE WHO GOD WOULD REJECT.
Man operates in a free will fashion because God is testing mankind, really specifically testing each person. All the ideas men have about God are incorrect unless God has revealed them. So, when you think God will be accepting of your life because you consider yourself a good person – you could not be more wrong! There is a small window called your lifetime in which you will be judged worthy or unworthy of heaven and the rules are set and unchangeable. The world might appear as chaos and man has given it that appearance but indeed God is in control of what really matters!

Every Person Knows Something of Heaven and Hell
The pain of hell or the wonders of heaven are both beyond our comprehension. One thing I do not understand is the fate of the lost except that it is horrible. God describes hell in terms that one would want to avoid it at all costs. Certainly we cannot understand eternal suffering. The following is just a guess on my part in relation to eternity but is based on my understanding of God as He has revealed Himself.
How would you describe the worst possible eternal outcome to me if I only understood things in the body in a time world (as we all do)? Well, I think God has done pretty well in bringing terror to the hearts of men in His description of hell simply because missing out on heaven is the absolutely worst outcome for your life. Part of that pain will be in realizing it was your fault, part will be realizing your eternal existence will be in the worst possible "place." In addition you will potentially have some understanding of how infinitely wonderful heaven would have been. Realizing you will spend eternity in this lost state, no reprieves will be unbearable. The pain of rejecting God's existence in view of God's love will weigh heavy. The silliness of believing various men and/or women in their selfish rantings, and their ridicule of God will seem infinitely foolish. All the chances you had to get on a track that could have potentially brought you to heaven will be an eternal burden. Your pursuit of pleasure, of living for now will be understood as extremely unwise.

The Distinction You Need
Regarding, WHEN God is in Control

God is in control and He has only relinquished that control to perform the test, a test where you can deny God, you can blaspheme God, you can do every evil thing in the sight of God and God allows it for this moment called your lifetime. We live in a society of liberal judgments, many entitlements, and much enabling and we might mistakenly think God is this way. Well, God is exactly as He indicates and He indicates it is a fearful thing to fall into the hands of the living God. About 93 billion have lived and died but still exist and their fate is sealed. Another 7 billion people are alive today and each one will make choices that determine their fate.

Although God is in control the distinction is that He is not controlling what happens. He controls the big picture as He did in the beginning at creation, likewise He directed certain things consistent with His purpose before the time of Jesus. Jesus was to come through a certain lineage and God made sure through judges, prophets and in particular certain persons like Noah, Moses and others. He provided certain diets for the children of Israel so they would survive. At times, consistent with His purpose, there were miracles, supernatural God-directed events that always served a SPECIFIC purpose. As we read the Old Testament and consider God's purpose things become more clear. The things that God wanted recorded for mankind are indeed in our record to this day, contained in both the Old and New Testament. Of course (but not the subject here) we live under the law of Christ, His testament, the New Testament with the Old Testament there for our learning and our hope and aiding in a better understanding of God.
Man is at the center of God's Purpose and Sin is at the center of Man's problem

All things since Genesis 3.15 were pointing to Jesus being the solution for sin which separated man from God. Each person will make choices and in this sense each person has control of their life's. God controlled the things that are in relation to eternity by providing Jesus as the God-acceptable solution. Nothing was more essential than God assuring Jesus came as predicted and fulfilled His mission. Consequently men and women have the opportunity to make choices that allow for their success. The time of mankind's control of their existence is during their lifetime. Finally, God will take control by bringing the existence of living humankind to a sudden end.

Mankind since creation has always been in a "mess" whether it be Adam and Eve or Cain or the people of Noah's time, or the selfish wars fought throughout history. God's laws have been deceitfully ignored and the number of people ignoring them always seems to be on the increase. Today, now over 235 years after the founding of America as a "Christian" nation, we have extreme immorality that includes sexual immorality, greed, selfishness, and deceit. Much of the deceit comes from those who claim direction from God. So America is rapidly becoming a corrupt, selfish, greedy and immoral place and such a nation will fall. America is hardly invincible as some thought the Titanic was, as some thought Rome was, as some thought Russia was and now the beginnings of the end of this perhaps greatest of all nations can be seen – it does not have to happen!
Sodom and Gomorrah as well as the people of Noah's time were early examples of immorality (as defined by God) that resulted in their destruction. God acted directly in supernatural ways to destroy both of these cultures and provide humankind lessons for all time. These were swift judgments. God also brought gradual judgments to the nation of Israel. The final judgment of Israel was in 70 A.D. God "endured" the continual disobedience of Israel until all was fulfilled in Jesus. Stephan in Acts 7 describes to the Jews that history of ungodliness/disobedience and he is immediately stoned to death.
We can see when there is sin that there is a self-destructive mechanism for nations that is gradual but certain as the ungodliness grows. The ungodliness of nations like Rome, Russia brought a slow but certain death. America seems to be choosing to live for NOW by getting all they can NOW and why not since when you die you are out of existence. This is why godless societies crumble eventually. There may be some people who indicate they have high standards of ethics but there are also many who see no logic in living ethically. Of course, to avoid punishment here on earth many will be cautious in their behavior. The net-net result is a slow paralyzing death for ungodly nations.


God's Speaks Truth and His Truth About Nations

Romans 3:4
4 Certainly not! Indeed, let God be true but every man a liar.
Every word that comes from God will be found to be true and God indicates in the verses below how He sees nations and how He deals with them. Those who honor the God of heaven are blessed and those ungodly nations will be destroyed. I do not know HOW it happens, but it will be gradual and you can be assured it will happen. God is the God of the bible and not just any God. All other God's are false because they are man-made. There is one creator and there will be no other God's before Him whether that god is a golden calf, the unknown god of the Athenians, Baal, Allah, or just something that you raise up as the god of your life, like money, riches or fame. So God gives His view of nations:
Proverbs 14:34
34 Righteousness exalts a nation,
But sin is a reproach to any people.
Psalm 33:12
12 Blessed is the nation whose God is the LORD,
The people He has chosen as His own inheritance.
Psalm 9:17
17 The wicked shall be turned into hell,
And all the nations that forget God.
The good news is that God does not save nations but individuals. The bad news is that ungodly nations mislead many and as a result many chose to reject God and God as the God of the bible.
Morality, Ethics – Whose Morality, Whose Ethics
When we talk amount morality, ethical behavior we are talking about things in relation to God. If we remove God from the picture and in place substitute man going out of existence at death – then what does it really matter? What does it matter if you are immoral, unethical. You may be rewarded on this earth for your immorality via the pleasure you gain, or your cheating and deceit might make you rich, famous and/or powerful. Of course, you might also go to jail. Some atheist's/agnostic's would say man needs to rise to a high moral/ethical level and be a good, honorable person – BUT Why? Some people may hold to such a belief and act accordingly, but be assured many people will not. As America accepts more and more of the philosophies that are in opposition to God there will be increasing greed, selfishness, unethical behavior and immorality. Behind all the problems America faces today is their movement away from God. The financial situation has fundamentally been caused by greed, selfishness and of course unethical behavior. Immorality is everywhere and fills the minds of our children and in addition they are taught they descended from apes and when they die they go out of existence.
Here is the problem: God does exist and is the God of the bible. You are an eternal being and will be judged by the things you do in your body according to God's laws. There is plenty of evidence of this for those who desire truth. God designed everything to determine who will succeed and be rewarded and who will fail.

All Life Will End

God has a plan to bring existence as we know it to an end. The great love of God for His creation remains but "time of mankind" is winding down since the day's of creation. God's testing of mankind will be finished. Man will continue to exist as a spirit and the quality of that existence depends on how this life was lived. All the things we thought were important will be past, all that remains will be a void. The deeds of all humankind are gone – now you understand all was vanity. You have no awards, no certificates of accomplishment, no money, no earthly family or friends, and of course no possessions. Even the earth and universe as created by God are gone. The things going into eternity will be the non-physical you, the word of God which will judge you and your relationship with God through Christ. God will know your every evil deed and every noble act but all will be judged by His word and in light of your relationship with Christ.
Life Is Difficult, A Challenge For Everyone

Sometimes a person, perhaps every person reaches the conclusion that no one person is really important, no one is free from the difficulties of life. Suffering abounds in the world regardless of race, religion, rich or poor but for some of those groups it is more challenging. Yet across every strata there is peace of mind, gentleness, kindness just as there is the opposite of these things. Every day about 150,000 persons die and all ages are affected and there is great mourning especially as the younger ones pass, or the fathers and/or mothers just beginning life with their children are snatched out of this world. There is grief and sometimes it lasts for years. You find that although the loss is devastating to you, the world goes on. You are expected to go on – it may seem no one cares but it is your loss and the loss of others with the same closeness. Now, people cry out to God, why, why, why. Some think it is a punishment – it is not. It is the natural course of life in the world God created where men and women chose. The choices we make, the choices people around us make affect our lives. The choices made sometimes by people very far away can affect us such as wars fought at great distances, such as ideologies from afar that mesmerize people into ungodly beliefs.
The young people lost in Norway in 2011 represent one of thousands of history's events that might make one wonder about God's oversight. God is not to blame, although when disasters fall close to home people often think that way. God is in charge but, men/women make choices resulting in devastating consequences. A faithful person mourns for victims just as Jesus mourned the death of Lazarus. Jesus knew and you can know that ultimately God is in charge and every person who has "passed" still exists. The time of choice ends for each person at death and the time of choice will end for everyone living when Christ returns at the end of the world. So it seems no one cares – God cares.

Luke 15:7
7 I say to you that likewise there will be more joy in heaven over one sinner who repents than over ninety-nine just persons who need no repentance.
2 Peter 3:9
9 The Lord is not slack concerning His promise, as some count slackness, but is longsuffering toward us, not willing that any should perish but that all should come to repentance.
There is rejoicing in heaven for every soul that repents. God wishes none to perish, suffer eternal loss and is patient but many, most will not achieve heaven. So do not follow the crowd, the many who will be lost but follow truth. The truth is right before you.

---